WRAPAROUND MD/DE HIGHLIGHTS
What Are Our Stakeholders Saying About Us?
"Finding a job with the help of Wraparound is a great way to improve my chances for employment." (Supported Employment Participant)
"I feel very blessed to be in contact with the staff at Wraparound DE and I'm honestly not sure where we'd be without this service. I would recommend them to anyone who needed this level of support because it has been excellent. There was a waiting list for services, but it moved quickly; there was excellent communication (even during this time) and we are very appreciative." (Parent of Delaware PBH Participant)
"The groups are so much fun! I get so much of of it and tell everyone at school they should see if they can join." (PRP Participant Grade 10)
"Wraparound Maryland was a tremendous help in helping me find my jobs. I highly recommend this program." (Supported Employment Participant)
"I receive a lot of help from PRP. My communication is better and I access resources. I'm even thinking about trying to find employment." (Adult PRP Participant)
"Wrap support... Staff member has been there for me since I got into the program. She even went beyond to make sure that I had things I needed. [My] amazing job coach...made sure I looked for the right jobs. Thank you both for being in my corner. This program has showed me that it's still good people out there that really cares for their clients." (Targeted Case Management and Supported Employment Participant)
"Wraparound DE has been so helpful to my child. She has been through a traumatic time and needed a higher level of care. Wraparound DE has helped connect her with providers, provided support on a very regular basis, has been very easy to stay in communication with, and has just generally been there for us. Wrap Around DE has provided us with support for school meetings, checking on us on a regular basis and even taking out of the blue calls on a bad day for my child. We generally feel like they staff we work with care about us as individuals. As a parent, I would truly be loss without the support during this difficult time in my teenager's life." (Parent of Delaware PBH Participant)
"I am passing all my classes and in NJROTC now. It is nice to have adults who believe in me and don't judge me on past behaviors." (PRP Participant Grade 9)
Do you wish to donate?
Scan the QR Code or click on the button below to go to Wraparound Maryland's account to complete your donation! THANK YOU.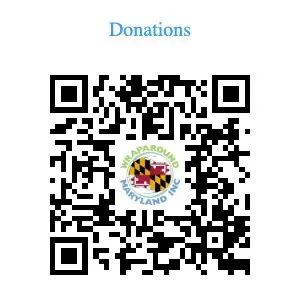 Looking to Our Future
In order to achieve our mission, Wraparound Maryland has developed a strategic business plan to serve as a guide for the organization. The vision behind this plan is to look ahead, identify specific goals and strategies that our company will work toward and develop a detailed plan with measurable objectives.
We are continually looking to the future and adding new programs that are needed for communities such as our Foster Parent Support program through Wraparound Delaware. We are expanding care coordination and adding Baltimore County. Moreover, with the addition of a new office location in Princess Anne, Maryland, Wraparound Maryland will be opening a new thrift store to not only provide job opportunities, but access to affordable clothing, furniture, etc.
Wraparound Maryland provides its staff with continual training to better serve our participants, stakeholders and community as a whole.
In addition, our Psychiatric Rehabilitation Program (PRP) and Supported Employment programs are CARF accredited and we are currently seeking accreditation for Wraparound Delaware's case management program: Prevention and Behavioral Health Services (PBH).
We invite you to stop by one of our offices or view us on social media to see what we do both within our agency and our communities.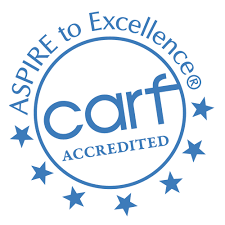 To provide all individuals with the means to inspire, empower and actuate their own unique vision and goals guided by our holistic, person-centered approach.
Our vision is for all people to know they are strong.
BALTIMORE COUNTY
Coming Soon